Alloy Wheel Refurbishment
Barnsley's Premier Alloy Wheel Refurbishment Centre
Transform Your Wheels with Barnsley's Alloy Wheel Refurbishment Experts. Unleash the Shine, Ride in Style
Your Alloy Wheel Refurbishment Experts in Barnsley
At Royale Alloys, we're your local experts for alloy wheel refurbishment and powder coating in Barnsley. We bring new life to your wheels, making them look and perform at their best. With meticulous refurbishment and precision powder coating, we enhance both the aesthetics and durability of your wheels. Choose Royale Alloys for a transformation that lasts.
Our Services
Unleash Your Wheel's Potential
Alloy Wheel Refurbishment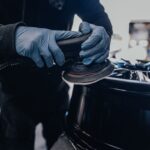 Reviving Wheels to Their Former Glory. Our skilled team specialises in alloy wheel refurbishment, restoring your wheels to their original splendour, ensuring they look as good as new.
Enhanced Durability and Stunning Finish. Experience the benefits of precision powder coating. We protect and transform your wheels with precision and style, ensuring they remain stunning and robust.
Seamless Crack Repair. Don't let cracks compromise your wheels. Our expert technicians can seamlessly repair cracks, restoring both the appearance and structural integrity of your wheels.
Mobile Alloy Wheel Repair
On-the-go excellence for your wheels. Our skilled technician comes to you, offering expert alloy wheel repairs right at your doorstep. Drive with confidence, knowing your wheels are in capable hands.
Alloy Wheel Diamond Cutting
Precision Diamond Cutting. Transform your alloy wheels with our precision diamond cutting service. Achieve a dazzling, intricate finish that sets your wheels apart from the rest.
Alloy Wheel Welding Services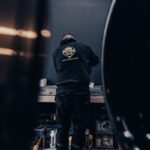 Quality Wheel Welding: Trust our welding services to repair and reinforce damaged wheels. We use advanced welding techniques to ensure your wheels are safe, strong, and ready for the road.
Exploring Our Wheels of Transformation - Where Style Meets Precision
Experience the art of alloy wheel refurbishment and precision powder coating through a captivating visual journey. Our gallery showcases the remarkable transformations we've achieved for our valued customers. Explore the seamless fusion of style and precision in every wheel we've brought back to life. Each image tells a story of our dedication to excellence and the passion we put into our craft
Hear From Our Satisfied Customers
Explore the experiences of customers who've entrusted us with their wheels. Discover their stories and how we've delivered exceptional results.
I recently had my alloy wheels powder coated by Royale Alloys, and I am absolutely buzzing with the results. The transformation was sick and my rims now look as good as when I first got them, and the finish is class.
I recently had my alloy wheels refurbished by Royale Alloys, and I am really happy with the outcome. The process was pretty quick, and the results were fab. The team knew exactly what they were doing. Definitely recommend.
Royale Alloys is my go-to place for alloy wheel refurbishment. I've used their services multiple times, and they never disappoint. The team is skilled, and they take great care to deliver quality results. Reasonable prices too!